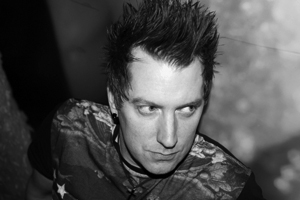 Ed started off as a fan and close friend of the band back in London in the 90's, providing equipment, late night directions and even making it onto the single inlay for the bands 1996 hit single "dont walk away".

Ed worked from a young age in a top London recording studio where he got to work with alot of famous artists and producers, allowing him to learn his craft and also allowed him to play on alot of tracks as a session guitarist.

Ed moved to Ireland in 2002 and continued recording from his own studio in Portumna Co. Galway and got asked to join and help record various well known irish acts along the way who he had moderate chart and radio success with.

Ed joined Big Generator on his birthday in 2012 it was like coming home, it felt as if he was always suppossed to be there.